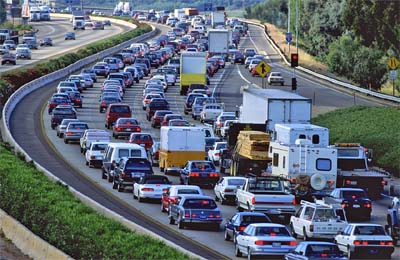 The urban planners wouldn't like to hear it. So-called smartgrowthers would gasp. It's only a matter of time, though, as the economy improves, that commuters become job seekers in bigger numbers.
Since the bulk of commuters are from suburban areas to urban areas, its the suburban hometowns where the job seekers will be. If the jobs are there, they will convert.
The triggers have been poised to be pulled for years. Licking County is an example as a high percentage of our workforce out-commutes. It's good public policy that we help the quality of life of our citizens and help them in their decision.
Higher gas prices.
That's not hitting yet, but an improving economy could bring them back up. No one needs to tell commuters what the price of gas is. They know.
Job opportunities and comparable net income.
As the economy improves and as more Baby Boomers find their way to retirement, there are job openings closer to home. Engineers and manufacturing-oriented workers are already seeing this to be the case in Licking County.
Have multi-craft maintenance skills and commute? Name your price.
Lack of infrastructure improvements.
As urban-focused highway planners get tunnel vision about improvements and ignore suburban highway needs, they only shoot the urban areas in the foot. Make it hard to commute, and you won't.
Examples are there occasionally already. Every time, like today, that highways get shut down due to road conditions, it plants the seeds for more suburban job seekers.
OhioMeansJobs.com
is a start. Seek away!